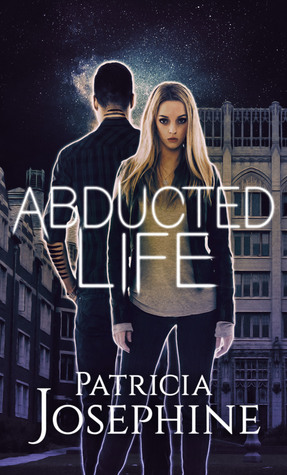 Title: Abducted Life
Author: Patricia Josephine
Savannah Janowitz's perfect life was destroyed the night she and her boyfriend vanished without a trace. When she reappears a year later––alone––she's a shell of her former self. Robbed of her popularity and her boyfriend, she has no memory of what happened to her. Savannah struggles to move forward as strange, new abilities manifest.

Evan Sullivan never gave extra-terrestrials much thought until the night he and Savannah were abducted. While Savannah's memory was wiped clean, he remembers every horrific detail. Constantly reminded of the experiments that made him less than human, Evan hides in the shadows and watches Savannah rebuild her life without him.

But neither can let the other go. When their paths cross, Savannah and Evan finally see a glimmer of their old lives return. As they face what happened to them, they soon discover they aren't safe. There's more to fear than what's hiding in the stars.

Something––or someone--closer to home is watching.
Where to buy/more information?
Goodreads
|
Amazon
|
Barnes and Noble
Get to know Patricia Josephine:
Patricia Lynne never set out to become a writer, and in fact, she never considered it an option during high school and college. She was all about art. On a whim, she wrote down a story bouncing in her head. That was the start of it and she hasn't regretted a moment. She writes New Adult under the name Patricia Josephine.
Patricia lives with her husband in Michigan, hopes one day to have what will resemble a small petting zoo and has a fondness for dying her hair the colors of the rainbow.